Boise CrossFit – CrossFit
Today is Hima and Roshi's final day at Boise CrossFit, they are heading to Denver so Roshi can continue her medical career. They have been with us for a little over a year, but in that short time have become great friends and staples at our 6pm class. We will miss you guys a ton and fingers crossed you find your way back to Boise.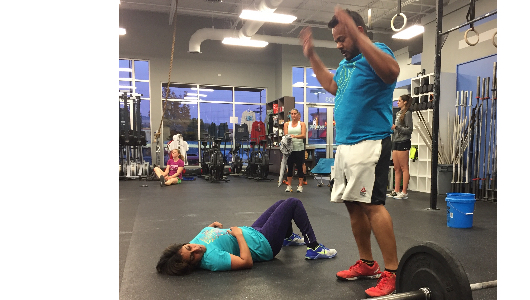 Roshi encouraging Hima through a final set of burpees.
Yapa (Time)
4 rounds of

12 Handstand pushups

16 Toes to bar
Immediately into
6 rounds of

23 Wallball shots, 20/14lb

17 Deadlifts 135/95lb